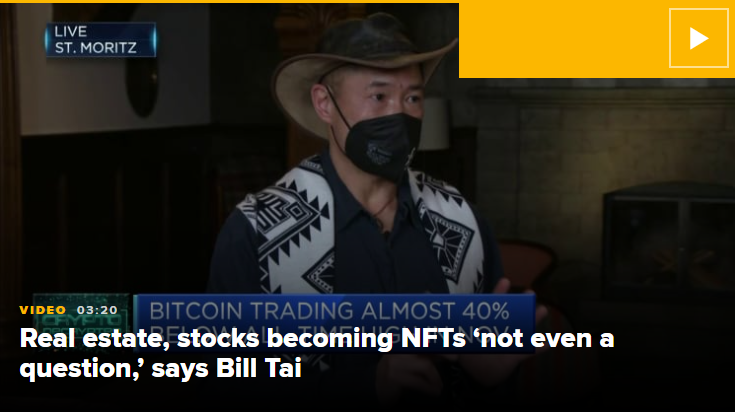 Stocks and property will be turned into NFTs, venture capitalist says
KEY POINTS
Company stocks and real estate will be among the many things that get turned into non-fungible tokens in the future, according to venture capitalist Bill Tai.
The tech investor said that "it's going to happen" and it's "not even a question."
NFTs are "one-of-a-kind" assets in the digital world that can be bought and sold over the internet. They're designed to show that someone has ownership of a unique virtual item, such as online pictures and videos, or even sports trading cards.